ASH Animal Rescue
At ASH Animal Rescue, Kiltegan, Rathdangan, Co Wicklow we hope to introduce you to our many animals who are looking for their forever home.
We have lots of dogs, cats as well as many other animals that are just waiting to meet you.
It's always worth visiting us if you are looking for a new best friend so click on the links below to see just some of the animals staying in ASH who are looking for their special new home.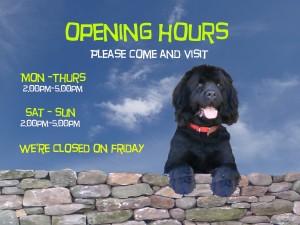 The VHI Women's Mini Marathon takes place on Sunday 2nd June 2019.  Registration is now open and we would love to have a team participating in aid of ASH.
We really need your support now more than ever.  If you are up for it and would like to run (or walk) and help support our animals by helping us help them simply click on the link below to register first.
Then email ashlm@eircom.net with your details and we will get a mini marathon pack to you over the coming weeks.
All the 2, 3 and 4 legged animals, staff and all our volunteers would so love to know we have a few people crossing that line for rescue!
It means such a lot to all of us! Thanks a million.
http://www.vhiwomensminimarathon.ie/


VOLUNTEERS  NEEDED! 
We are always looking for willing volunteers to help us out with dog walking.  We have so many dogs up here right now that its almost impossible for us to walk all of the dogs.  Your help would give a dog time away from his kennel, much needed exercise and interaction with people which is really important for any dog.  It also gives us a great window of opportunity to clean out their kennel and bedding while they have their fun on their walk.  It makes them happier, healthier and really helps us deal with other daily routines.   Please visit our volunteering pages if you would like to find out more about volunteering with ASH.
Donate to ASH Animal Rescue!
We are heavily reliant on donations from the public to cover all our work. This is why we so desperately need your help. Your donation will enable ASH Animal Rescue to provide life saving care for these unwanted and stray animals.  Every single cent counts and we really make it go such a long way. We're always so grateful (and relieved) to receive any donation whether regular or one off.

Support ASH Animal Rescue and Sponsor An Animal!  
If you are unable to adopt an animal but would still like a special connection with a worthy, deserved and grateful friend, it's definitely worth visiting our "Sponsor an animal" pages.  These animals can't be rehomed for various reasons but nonetheless would still love to have someone look out for them and be their friend.  Please have a little read of their stories and let them speak for themselves.
Check out our Supplies Donations Wish List for all the supplies we would love to receive.
Food donations are always such a MASSIVE support to us and are always a huge life saver for us.  We are always in need of old newspapers or shredded bags of paper for our pups in particular. There are many other things we'd gratefully receive, such as dog or cat food, leads, collars, soft toys, bedding or beds, cat litter, toys for chewing like Kongs, etc or anything you think a puppy or dog, kitten or cat could be distracted with and enjoy, day or night.   These are things we'd love to get any time especially if you no longer have any use for them.
We honestly couldn't continue to do what we do for these homeless animals without your support and thoughts and we are so very grateful.
If we can give just one person or family the love, joy, fun and unconditional friendship that we know an animal can bring, we're not doing a bad job.
Thank you for visiting our website!
Registered Charity No: 20101312 – CHY19391
return to home page